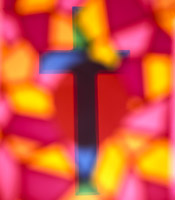 VOLUNTEERS NEEDED!
We are looking for volunteers to help with the following. If one of these opportunities is right for you, please call the contact person.
Thank you for your help!
SUNDAY SCHOOL:
Sunday School teachers are needed for the team teaching ministry in several of our Sunday morning classes. If you are interested or have questions, contact the church office or Marilyn Meyer
BAPTISM BANNER VOLUNTEER:
If you are interested in helping with baptism banners when Shelley Kurtzer is out of town, please contact her. Thank you!
SCRIP:
The SCRIP committee needs more volunteers to sell SCRIP gift certificates.
Volunteers are currently selling only on Sunday mornings, but would like to expand to other times during the week.
Someone to create a computer tracking system for SCRIP sales is also needed.
If you are interested in helping, please contact Jan Stehlik.
If you are interested in volunteering or obtaining more information on any of these areas, please contact the church office at 423-7639.
We have many Service and Fellowship Opportunities at Good Shepherd...
SERVICE OPPORTUNITIES:
Altar Guild
Shirley Green
Adult Choir
Church Office or Connie Stauffer
Church Library
Nancy Velasquez
Coffee Makers
Dave and Sandy Langemeier
Gospel Mailers
Loraine Harnett
Greeting Card Ministry
Nancy Velasquez and Betty Carter
Greeters
Arlene Nelson
Haiti Lutheran Mission Society USA
Dick Buethe
Homestead Worship Service
The 3rd Saturday of each month at 10:30 am
Landscaping
Chad Renter
Meals on Wheels
If you are interested in helping out once every two months or so, please contact
Patty Stradley
Prayer Chain
Church Office
SCRIP
Jan Stehlik
Shut-In Visitation
Marlene McClellan
Sunday School
Marilyn Meyer
Tape Ministry
Gary Heckman
TLC (Tender Loving Care)
Arrange meals for funerals and emergency situations.
Joyce Thompson
Ushers
Allen Wilkens
Vacation Bible School
Patty Stradley & Kim Bock
FELLOWSHIP OPPORTUNITIES
Cori Christiansen & Barb Trail
Christmas Carolling
Friday Card Fellowship
Pot-lucks
Fellowship Breakfasts
Monday Mornings
Bob McClellan
Ongoing Activities
Children's Sunday School

Children meet in the sanctuary at 9:20 am, Sunday mornings, for an opening with one of the Pastors.
The children are then guided to their classrooms for their Sunday School lessons.

Men's Bible Study

The 6am Men's Tuesday morning Bible study just began a study of the epistles of St. John. All men are invited to come and begin your day in the WORD.

Please join us as we read God's Word and enjoy coffee and donuts.

Midweek Classes for Students in Grades 5-6

Please contact the church office.

Confirmation Instruction for Students in Grades 7-8

Please contact the church office.

Adult Choir

We practice on Wednesdays at 7:15pm (following the Wednesday evening service).
Schedule may change during Lent and Advent.
Church Office or Connie Stauffer