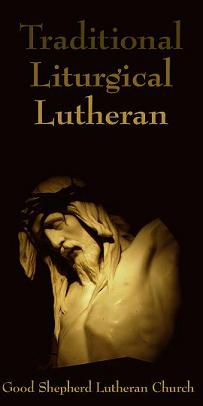 Lent Services continue on Wednesday nights beginning at 6:30 p.m.
Good Friday Service on March 29 at 6:30 p.m. –There will be no confirmation class on Wednesday, March 27. All confirmads and families are encouraged to attend Good Friday service.
Haven Manor Services are the 4th Sunday of the month beginning at 2:30 p.m.
Men's Bible Study is 2nd Sunday of the month beginning at 7:15 p.m.
**If you don't have sign in your yard or to place in other places, please take one, they are available by the front door!! Let's get the word out!**
EVENTS:
The Preaching Station is working with the Kiwanis to hold the annual Easter Egg Hunt in Hickman on Saturday, March 23 @ 10 a.m. We are in need of volunteers to work that day and/or to provide treats. The signup sheet with details can be found on the back table.
Running Down GBS-5k Race to Benefit Ben Yelkin
Saturday, March 30, 2013 in Lincoln, NE at Wilderness Park
5K Run at 10:00 AM
$35.00 registration (through 3/21 at 11:59 PM US/Central)
5K Walk at 10:15 AM
$30.00 registration (through 3/21 at 11:59 PM US/Central)
GOLF is also on the list, so please let Lesley know if you are in need of details.
BIRTHDAY BLESSINGS:
Feb 24-Jim Baumann (belated wishes)
Feb 25-Melissa Macklin
PRAYERS:
Cindy Renner, recovering from injuries sustained in a car accident
Mary Brock, grandmother of Megan Lichtenfeld, recovering from a broken hip.
Ben Yelkin, recovering in rehab at Bryan West
Vi Harper, recovering from a hospital stay
Karen Helmbergers father who was hospitalized recently.
ANNIVERSARY BLESSINGS TO: March 1-Bob & Gerayne Yelkin
---

The Good Shepherd Preaching Station in Hickman is up and running! Thanks to the many, many helpers and volunteers, and the grace of God, things have gone very smoothly so far. The first two weeks there was an average of over 40 souls in attendance. Sunday School and Bible study are set to begin on September 11. Several different pastors will be leading the Divine Service there, but the same Jesus, crucified and risen for the life of the world, will be proclaimed each week. The elders of Good Shepherd have recently met with several leaders from Faith of Our Fathers congregation in Roca and it appears there is a strong desire to work together as the Lord unfolds His plans for a possible congregation in Hickman. Special thanks to all those who have made gifts for the preaching station, especially St. Andrew Lutheran Church in Holland, Minnesota for the beautiful paraments and Dick Buethe for the gift of Communion ware.

Worship services are held at the Legion Hall in downtown Hickman on Sundays with worship beginning at 9am. For more information please call the church office, 423-7639.
What's a Preaching Station?
"My Word... will accomplish what I desire and achieve the purpose for which I sent it." Isaiah 55:11
Many years ago the people of God at Good Shepherd started talking about establishing a preaching station. While you may not be familiar with that term, it has a long and rich history in the LCMS. Back in the "good old days" a preaching station was used as a first step in establishing a new congregation.
Here is how it would work... Some people would come to a congregation and say, "We live over here and the distance is a bit of an issue so why don't you start a congregation in our neck of the woods." Well, maybe they wouldn't say it exactly like that but you get the picture. Then the congregation would decide if they had the energy and resources to help and the first step was to have a "preaching station." The pastor would find a time and place to preach and see if anybody showed up. If they did, it was seen as God giving direction to start a congregation in that place. If there was little or no interest, it was seen as God giving a message of "not here" or "not now." Pretty simple, when you
think about it!
We have many members of our congregation that drive many miles to attend Good Shepherd. For years several of them have said, in effect, how about a congregation in our neck of the woods? For various reasons, things have never gotten much farther than the talking stage. First there was a building project, then a big mortgage payment, then, just when we were ready to move forward, we were out of the Vicarage program and the main man behind the effort was called to heaven.
Well, things have changed a bit recently. We are back in the Vicarage program. In addition, we have four pastors who are members of Good Shepherd that currently do not have a call to serve a congregation. While finances are always tight, we have been working hard at options that are very inexpensive. So, is now the time? Only God really knows!
We have established a "Preaching Station Committee." One of our elders, Curt Christiansen, is heading up that committee. We have identified the Hickman area as our primary location. Did you know that we have nearly 100 baptized members of our congregation that live in or near Hickman? So, plans are being developed, letters are being sent, and before long, Lord willing, we will have our first worship service in Hickman. Please keep this effort in your prayers!
"Unless the Lord builds the house, the builders labor in vain." Psalm 127:1
In Christ,
Rev. Clint K. Poppe